Maths
Subject Leader: Miss Taylor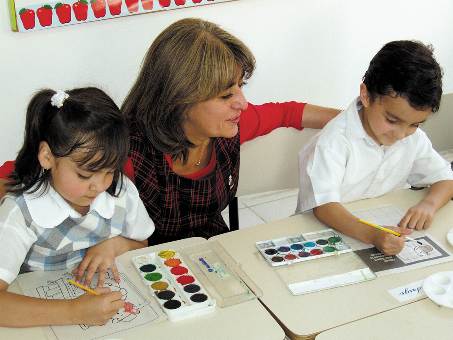 Mathematics is a creative and highly inter-connected discipline that is essential to everyday life. We strive to provide a high-quality math's education which provides children with a foundation for understanding the world, the ability to reason mathematically, an appreciation of the beauty and power of mathematics and a sense of enjoyment and curiosity about the subject. At St Alban's we believe that every child CAN DO Maths.
INTENT
We intend on delivering a creative and engaging curriculum which will give children a range of opportunities to explore Mathematics by following a Mastery approach.
We want children:
To become fluent in the fundamentals of mathematics.
To develop conceptual understanding and the ability to recall and apply knowledge rapidly.
To use reasoning and problem solving to apply mathematics to a variety of complex problems.
To make connections and use their previous understanding to build new knowledge.
To develop resilience that enables them to reason and problem solve with increased confidence.
IMPLEMENTATION
We follow the White Rose scheme as the small steps allow children to build on prior knowledge, make connections and develop coherence. The use of the White Rose Scheme allows us to revisit and revise concepts through new learning which enables the children to embed skills and build their understanding.
We use a selection of different representations and structures to help children access the knowledge by spotting patterns and making connections.
Daily maths lesson contains aspects of Varied Fluency, Reasoning and Problem Solving. Varied fluency allows children to practice the taught skill/concept in order to gain a secure understanding whilst applying it in different ways. Once children have a good understanding of the Maths skill/concept being taught, reasoning and problem solving helps children to Master that skill/concept by developing their mathematical thinking.
We use both keep up and catch up interventions to support children if they are struggling in Maths to ensure all children can fulfil their potential.
Children with additional needs are included in whole class lessons and teachers provide scaffolding and relevant support as necessary. For those children who are working outside of the year group curriculum, individual learning activities are provided to ensure their progress.
Children should not have a ceiling placed upon their learning but rather be given every opportunity to continually build and develop their own mathematical understanding. Children who have shown their understanding at a deep level within the lesson, will have opportunities to apply these skills through GREATER DEPTH work. This should be challenging and ensure that children are using more than just one skill to be able to answer the mathematical problems in order to deepen conceptual understanding.
Morning Maths and Math's starters allow children to practice and revise concepts already taught.
Children in Year 2-6 will practice times table skills weekly and children in reception and year 1 will focus on practicing number bonds.
Weekly arithmetic practice allows children to become fluent in basic calculation skills.
Key vocabulary is introduced and revisited regularly to develop language acquisition, embedding as the topic progresses.
Teacher's use both their own judgements and termly assessments to submit data at the end of each term. This data is then analysed by the subject leader and head to see how we can support our children further.
A love of maths is encouraged throughout school via links with others subjects, applying an ever growing range of skills with growing independence.
Through the Mastery Project we work collaboratively with other schools to develop staffs understanding of the Mastery Approach.
IMPACT
Through this:
We develop children who are fluent, independent and resilient learners and can use their conceptual understanding to apply to real life contexts.
Children demonstrate a quick recall of facts and procedures. This includes the recollection of the times table.
Children show confidence in believing that they will achieve.
Our children can use flexibility and fluidity to move between different contexts and representations of maths.
We provide our children with the chance to develop the ability to recognise relationships and make connections in maths lessons.
Mathematical concepts or skills are mastered when a child can show it in multiple ways, using the mathematical language to explain their ideas, and can independently apply the concept to new problems in unfamiliar situations.
The majority of children achieve end of year expectations.
This whole approach is designed to give children the knowledge, skills and, perhaps most importantly, the belief that all concepts can be understood, all problems can be solved and all of our potentials can be fulfilled.